> Home > Newsletters > Economic Development
Downtown Idea Exchange
Improving the physical, social and economic conditions in downtowns across North America.
Annual subscription includes.
Monthly newsletter. Web Extras.
Business Recruitment and Retention
(a $29.95 value). $227.
• Free Sample Download
• Order Details
Each month downtown leaders turn to Downtown Idea Exchange for practical news reports, how-to information, and hundreds of real-world examples of how downtowns are growing and prospering.
By focusing on examples and experience,
by looking for evidence of what works, and by presenting material in a concise and conversational format, Downtown Idea Exchange connects readers with downtown professionals from other communities who are dealing with similar issues.
You'll learn how cities and towns of all
sizes are tackling tough challenges like business recruitment and retention,
funding downtown improvements, building support for investment in downtown, improving walkability, creating a more inviting physical environment, activating public spaces, increasing the economic base, and more.
You'll learn what they are doing and why,
and we'll point you in the direction of additional resources for more in-depth reading and research, or for informal conversations with colleagues.
So subscribe today and start this
valuable resource working for your
downtown now.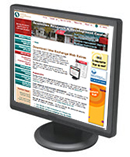 Web Extras
You'll receive valuable background material, additional information, and related resources that we just can't fit in the print newsletter. You'll have access to these materials in the Web Extras section of the website.
Welcome gift
With your subscription, you'll receive Business Recruitment and Retention.

Business Recruitment and Retention will show you how downtown organizations, chambers of commerce, and economic development leaders are working together to strengthen at-risk businesses and bring the best new businesses downtown.

The cases show a wide range of practical techniques and are based in large part on research and reporting for Downtown Idea Exchange and Downtown Promotion Reporter newsletters.
Risk-Free Guarantee
If you are ever dissatisfied, just let us know. We will promptly refund the full subscription price. The newsletters and executive reports you have received are yours to keep.